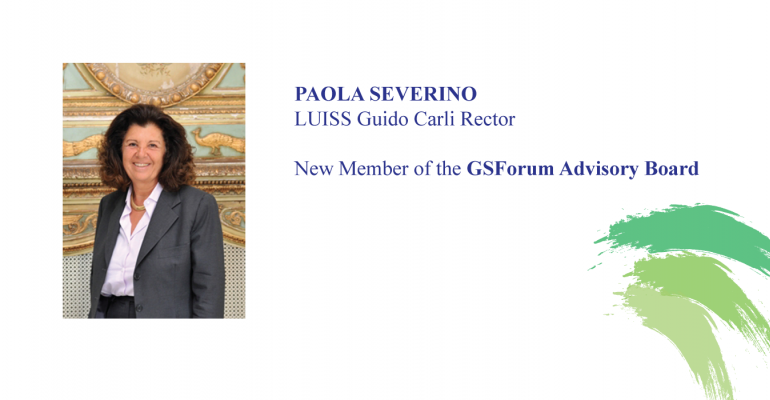 Paola SEVERINO, LUISS Guido Carli Rector, appointed Member of the GSForum Advisory Board
We are pleased to announce that on referral from Khalid Malik, GSForum Chairman and Jean-Paul Fitoussi, GSForum Co-Chairman, Valerio De Luca, Executive Director, has appointed as Advisory Board Member Paola Severino, Rector of the LUISS Guido Carli University, GSForum Academic Partner.
Short Bio
LUISS Guido Carli Rector
Former Minister of Justice during the Monti administration. Since 1998 is Full Professor at LUISS of Penal Law.
She is Chairman of the Scientific Council of LUISS School of Law, Director of the Master in Firms Penal Law and Member of the Strategic Council of the LUISS School of European Political Economy.
Member of the Ethics Committee of the Veronesi Foundation, of the Scientific Committee of Vodafone Foundation, Ernst&Young and Confindustria.
Former Dean of the LUISS School of Law and former LUISS Pro-Rector. As a Lawyer, she defended big companies such as Eni, Telecom Italia and Enel.